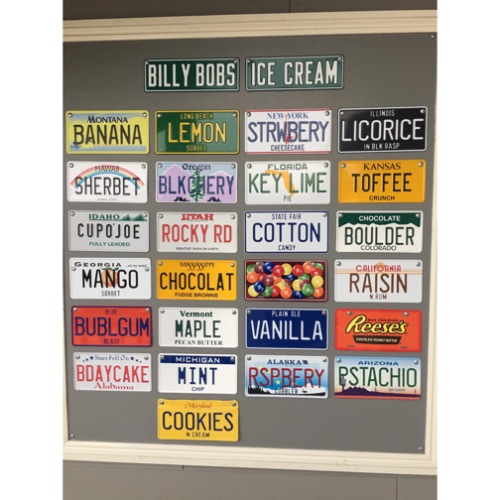 It is quite a surprise to find an authentically recreated American Diner in The Yorkshire Dales countryside but if you are staying with us at Bramble Cottage Hetton with children or you just fancy a little nostalgic 50's style and feel then to visit Billybobs https://www.billybobsparlour.com/ is not going to disappoint.
If you are off on a day out you can drop in for a hearty breakfast to get you going, orders taken until 11.30am. The Ranch House comes in under £8.00
However, it has to be the rest of what is on offer here that makes booking in advance essential.
The atmosphere, the super friendly staff, authentic seating, an Airstream Caravan, the soda counters and of course the food. US Diner favourites from Hot Dogs and Burgers to Pancakes and Shakes and a children's menu for the little ones.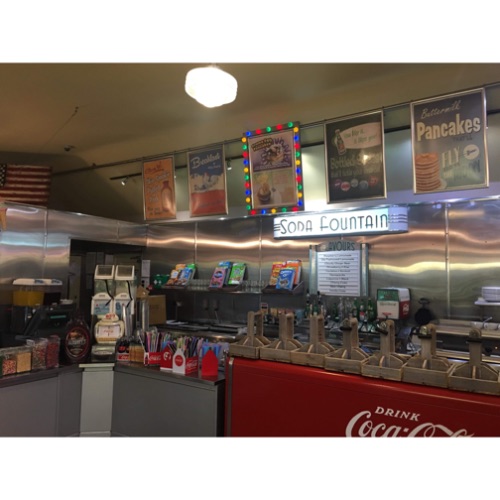 Ice creams are made on site from the Calm Slate Farm cows. Around 30 different and imaginative flavours which are not only available at The Diner, you can take them home or find them distributed far beyond Billy Bobs in the fleet of Ice Cream Vans all over The Yorkshire Dales. There is super entertainment for the kids with the outdoor wooden play structures and the Barns where the kids can let off steam for hours. £2 per child to enter the barn playground but reserved for diners only in busier times so beware.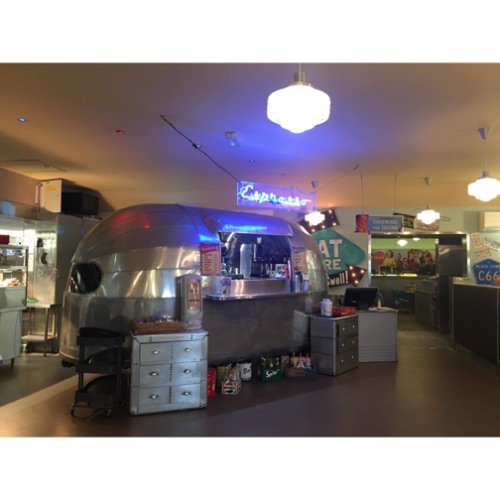 If you have not got time to dine in, pick up some of their fantastic Ice Cream to take away and enjoy it in the pretty cottage garden at Bramble Cottage.