Having decided to invest and keep Bramble Cottage updated … we are still remembering those days of no heating, no double glazing, no TV and of course no internet back in 76. However no one said it was to be this hard !
We are in lockdown, November 2020 and trying to work remotely on the kitchen, the staircase wallpaper, replacement of the ground floor doors and the 'Patchwork' bedroom furniture along with a total internal repaint.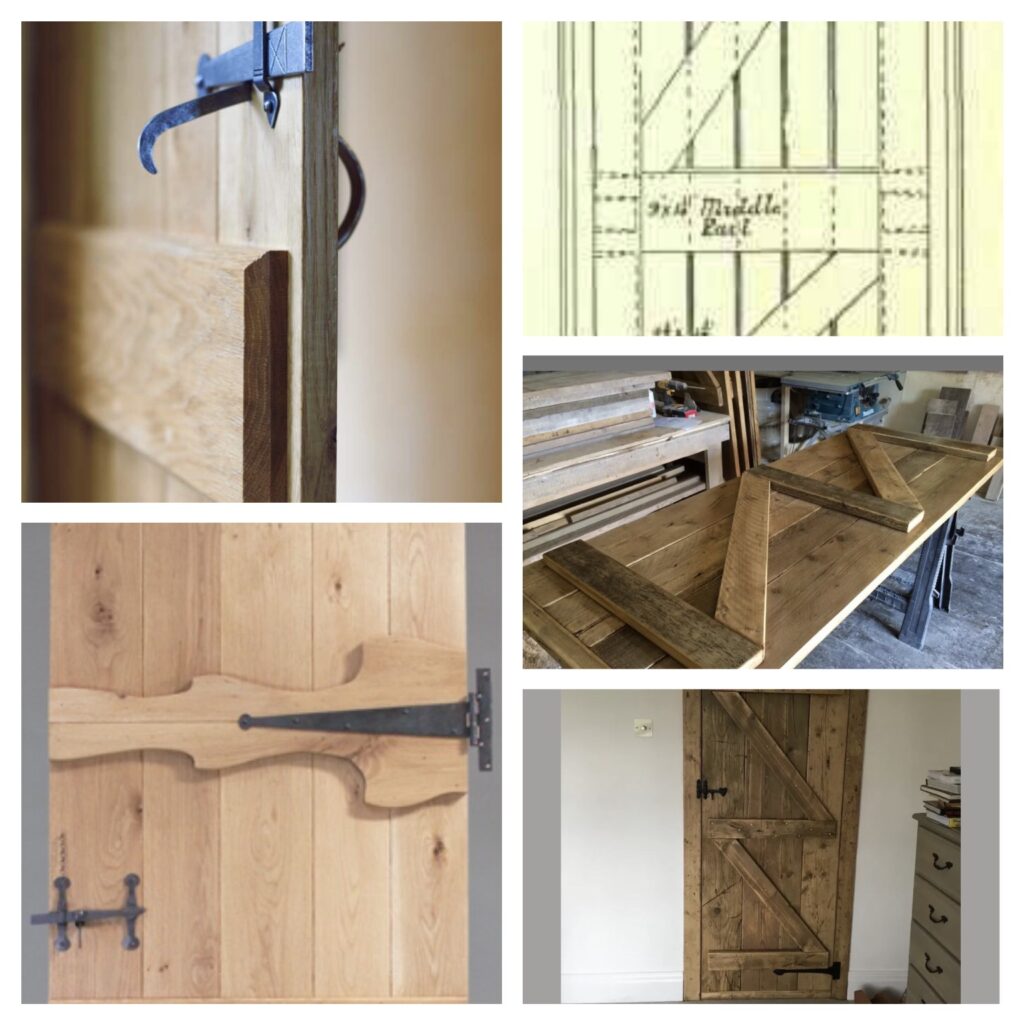 The original build doors have survived downstairs to this day. We had a family friend fit them upstairs some years ago so we have commissioned local carpenter Andrew Walker to make up from scratch and fit for early December.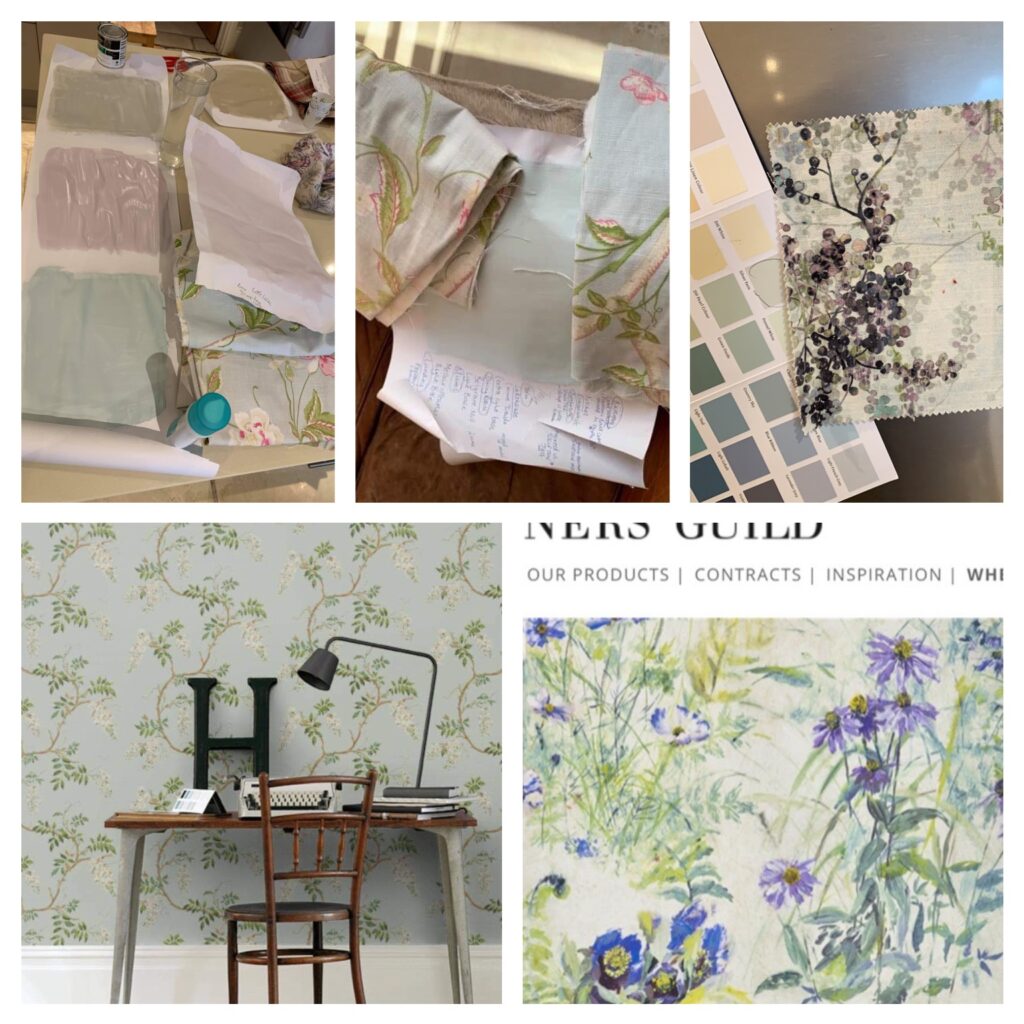 Who knew wallpaper was so expensive ! We are going to replace the existing paper that run up the stairs under a dado rail and continues up and along the landing. Trying to marry up colouring, suitability with something to last is tricky. Our favourite to date is bottom left the Colefax Alderney.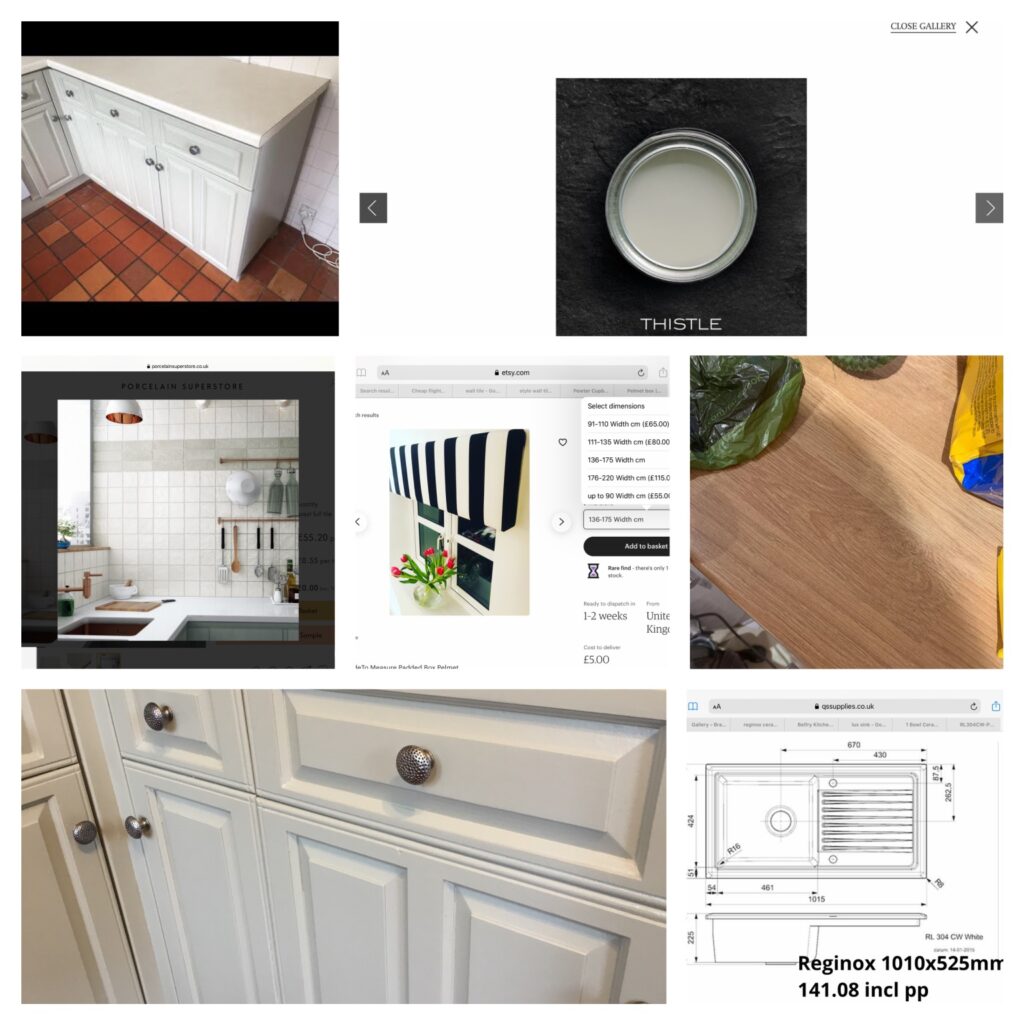 The existing kitchen units which are solid wood and were installed approximately 20 years ago are still in good condition so we had them spray painted in July 2020 in a sage green ( RAL 7032 ) we offset them with new handles, antique pewter dimpled mushroom from the Handle Studio.
Next to complete are a new laminate worktop, sink and tap, tiled splash back and down lights.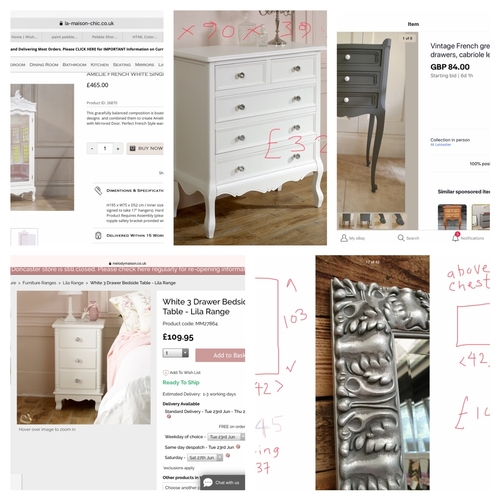 So we are not so we are not blessed with much space to work with in the third bedroom and are keen to maintain its double room status, this has caused the most angst so far in trying to retain a cottage feel with regard to the furniture but finding pieces to fit.
More to come…