The beauty of the Dales extends below ground as well as above. A day trip up the Dale to Ingleton and the White Scar Cave is a scenic 45 minute drive from Bramble Cottage Hetton.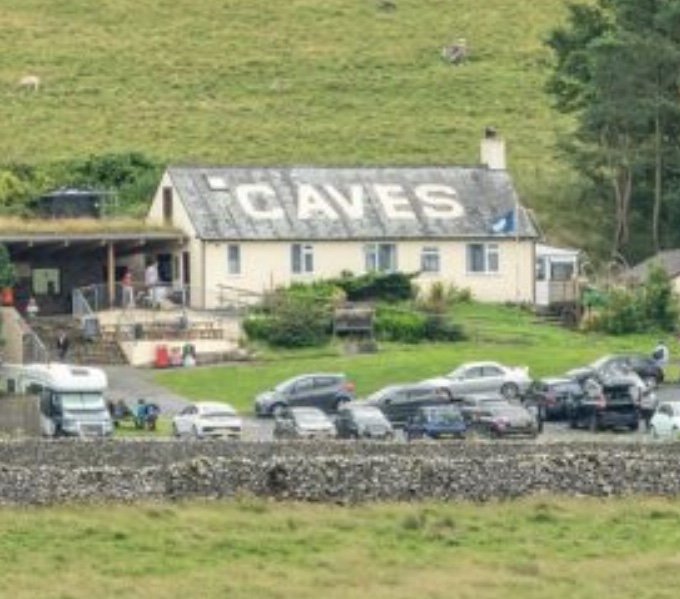 The cave was created by carbon dioxide rich water dissolving limestone deposits and has resulted in formations of stalagmites and stalactites. Thousands of which are in the Battlefield Cavern which was formed over two hundred thousand years ago. At more than 100 metres long and up to 30 metres high, it is one of the largest caverns in Britain.
Current entry prices are ( February 2022 ) £13 adults and £9 children. Tours start from 10.00am
The guided tours last 80 minutes and cover approx one mile.
First discovered in 1923 the cave has had further discoveries since then including The Battlefield. The White Scar cave remains one of the largest known cave chambers in the UK.
After cave exploration you could pop into the on-site cafe for tea or visit The Masons Freehouse in Ingleton and enjoy traditional pub food and selection of cask conditioned ales. https://masonsismoran.co.uk/
Note.
There are a few tight and/or low points to negotiate in the cave as well as plenty of steps towards the end but they are well lit and suitable for most levels of fitness bar the very infirm.
Hard hats are provided !